The Friday Foreign Film Series returns in 2023 with four fantastic films !!!
***
The San Ramon Arts Foundation and the City of San Ramon are excited to bring back this popular event.  Each evening, a moderator provides a brief introduction to the film and then leads a discussion after the film.
***
Dougherty Valley Performing Arts Center (new location!)
10550 Albion Road, San Ramon CA
*** 

Tickets can be purchased www.SanRamonPerformingArts.com 925.973.3343
Single Tickets: $10 (plus a processing and Cultural Growth Fee)
Season Ticket: $36 – all 4 Films (plus a processing and Cultural Growth Fee)
THE DEVIL'S BACKBONE
January 13 – 7:00 PM
From Academy-Award winner Guillermo Del Toro (Pan's Labyrinth, The Shape of Water), this is a Gothic horror film set during the Spanish Civil War. After losing his father, Carlos arrives at a school that shelters orphans of the militia and politicians. Gradually, Carlos uncovers the secrets of the school, including a youthful ghost that wanders the grounds.
Rated R, 108 min
Spanish/English subtitles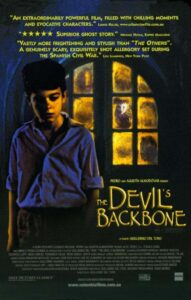 Portrait of a Lady on Fire

February 24- 7:00pm
A historical romantic drama set in 18 th century France. Marianne is commissioned to paint a wedding portrait of Heloise, a reluctant bride to be who refuses to sit for a portrait. To accomplish the task, Marianne must spend time with Heloise and closely observe her features so that she can paint the portrait in secret.
Rated R, 120 min
French/English subtitles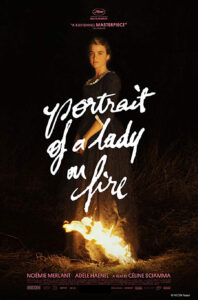 A Hijacking
March 3 – 7:00 pm
Like Captain Phillips – except it's about what happens in the corporate boardrooms during a crisis. After Somali pirates hijack a Danish cargo ship and take the crew hostage, authorities in Copenhagen begin negotiations with the pirates to free the crew. 
Rated R, 99 min
Danish/English subtitles
Salaam Bombay!
March 24 – 7:00 pm
From acclaimed director Mira Nair. Krishna, an 11-year old boy, sets fire to his older brother's motor bike as retaliation for being constantly bullied. To pay for the bike, Krishna is sent to a traveling circus, but soon winds up in the streets of Bombay's poorest slums. Winner of the Audience Award at the 1988 Cannes Film Festival and the second film from India to be nominated for Best International Feature at the Academy Awards. 
Not Rated, 113 min
Hindi/English subtitles