The Friday Foreign Film Series returns in 2024 with four fantastic films !!!  
Chosen as the "Best way to culturally globe-trot on Friday nights" by Diablo Magazine.
***
Presented by the San Ramon Arts Foundation, Beau & Bella and Marugame Udon 
***
This year the series will focus on Asian cinema with films from Hong Kong, Japan, South Korea, and Vietnam.  Each screening will be followed by a group conversation led by a moderator. 
***
The Front Row Theater at the Dougherty Station Community Arts Center (new location!)
17011 Bollinger Canyon Rd, San Ramon, CA 94582
*** 
7:00 PM every Friday in February 2024
*** 
Tickets can be purchased at
www.SanRamonPerformingArts.com   or call   925.973.3343
Single Tickets: $12 (plus ticketing fees)
Season Ticket: $44 – all 4 Films (plus ticketing fees)
RASHOMON (Japan)
February 2 – 7:00 PM
From legendary filmmaker Akira Kurosawa, this groundbreaking film tells the story of a crime from four different perspectives: a bandit, a bride, a ghost, and a woodcutter. Academy Award Winner for Best Foreign Language Film and one of the most influential films of all time.
Not Rated, 98 minutes
Japanese with English subtitles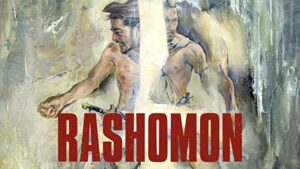 SCENT OF GREEN PAPAYA (Vietnam)

February 9 – 7:00 PM
A servant girl observes the lives of two wealthy Saigon families. Roger Ebert said this film is "so placid and filled with sweetness that watching it is like listening to smooth music." Winner of the Caméra d'Or prize at the Cannes Film Festival.
Not Rated, 104 minutes
Vietnamese with English subtitles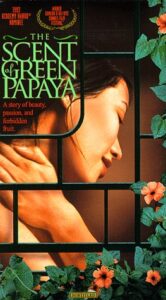 IN THE MOOD FOR LOVE
(Hong Kong)
February 16 – 7:00 PM
From Wong Kar-Wai, a man and a woman slowly develop feelings for one another but vow to keep the relationship platonic – even though their spouses are having an affair together. Listed by Sight & Sound as one of the greatest films of all time.
Rated PG, 98 minutes
Cantonese with English subtitles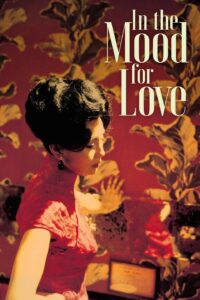 TREELESS MOUNTAIN (South Korea)
February 23 – 7:00 PM
Two sisters must look after one another after their mother leaves them to search for their estranged father. Winner of several international film festivals.
Not Rated, 89 minutes
Korean with English subtitles