The Friday Foreign Film Series is Back!
***
The January 21 Film, The Guilty has been rescheduled to March 4. The San Ramon Box Office will work directly with those that purchased a ticket to either refund the ticket or move to the new date. We apologize for the inconvenience.
***
The San Ramon Arts Foundation and the City of San Ramon are excited to bring back this popular event. Each evening, a moderator provides a brief introduction to the film and then leads a discussion after the film.
Single Tickets: $10 (plus a processing and Cultural Growth Fee)
Season Ticket: $45 – all 5 Films (plus a processing and Cultural Growth Fee)
Front Row Theater, Dougherty Station Community Center

Tickets can be purchased at
www.SanRamonPerformingArts.com
925.973.3343
THE GUILTY
** NEW DATE** March 4 – 7:00 PM
Officer Holm is working as an emergency phone dispatcher after being demoted for an unexplained incident. Holm takes a call from a frightened woman (Iben) who says she has been kidnapped.  Suddenly the phone goes dead, and he can't reach her. Holm is left with only his phone and a computer to activate resources to rescue her. You will be stunned by what this suspenseful thriller reveals as this case unfolds. Rated R; Danish/English subtitles.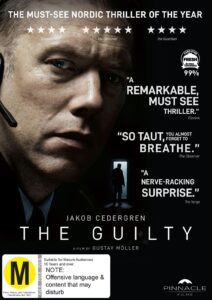 Pain & Glory

February 11 – 7:00pm
This film is about the life of the Salvador Mallo, a film director in his physical decline. He reflects on past and present experiences such as his childhood, his first love, on writing on his personal therapy, his discovery cinema and the trauma created by his inability to keep making films. Salvador learns how his artistic passions give his life meaning and hope and, thus, are his salvation. From Pero Almodóvar, one of the most internationally acclaimed Spanish filmmakers ever. Rated R; Spanish / English subtitles.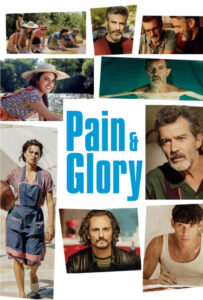 The Innocents
February 25 – 7:00 pm
Poland, December 1945: World War II has just ended, and Red Cross nurse Mathilde is wrapping up her work when a panicked nun arrives to beckon her back to the convent, where she finds a shocking scene: several holy sisters in advanced stages of pregnancy. Facing a crisis of faith, the nuns turn to non-believer Mathilde as their beliefs and traditions clash with their harsh new realities. Rated PG-13; Polish / French / English subtitles.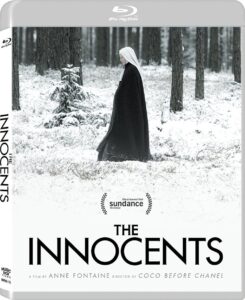 This dramatic thriller begins with a young mentally disabled man being accused of murder. His mother plunges into action to prove that her son is innocent.  Clearly, she has spent years helping her son escape one dilemma after another. Did he commit the crime or not? How far will a mother go to protect her son? From Bong Joon-ho, the Oscar winning director of Parasite. Rated R; Korean / English subtitles.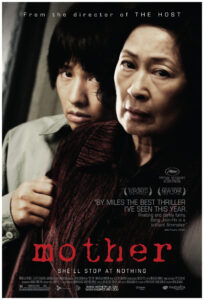 The Hunt

March 25 – 7:00pm
Lucas is a beloved Kindergarten teacher in his town, struggling with his recent divorce and his relationship with his son. His life begins to change when he finds new love, but his life is about to be brutally shattered when a lie results in the loss of his job and his standing in the community.  As the lie spreads, Lucas is forced to fight a lonely battle for his life and dignity. The film starts Mads Mikkelsen, who won Best Actor at the Cannes Film Festival for this performance and last year appeared in the Oscar winner Another Round.  Rated R; Danish / Polish / English subtitles.